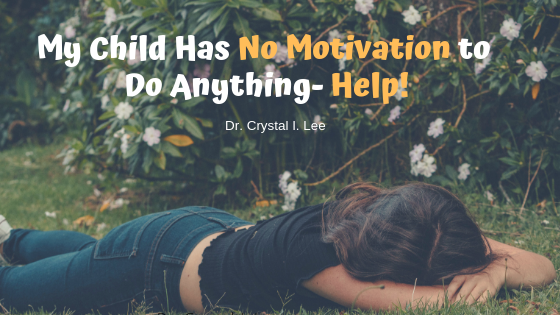 It's one of the most common complaints I hear from parents: My teen or emerging adult has no motivation to do anything! That's almost never the case. Usually what's happening, is your teen or emerging adult has motivation to do things that are not aligned with what you want them to do.
So what do you do? Watch and find out!
Key Takeaways:
Recognize that your teen or emerging adult likely is motivated and passionate about something
Support and foster your child's interest to gain some forward momentum
Once your child is progressing, capitalize on that momentum by adding in some other important life skills they need to learn
Does your teen or emerging adult need a professional to help them move forward in life? Contact Dr. Crystal I. Lee for a free 20 minute consultation to see how she can help.
Please read more about parenting an emerging adult here.