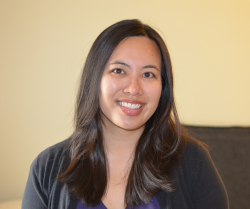 You can see the life you desire so clearly. You think about it constantly, but it feels like you're lost in a forest and you're trying to reach a mountain top that's completely out of reach. It feels impossibly far and high. You look around, and you're in a sea of trees, blindly trying to move forward. 
Do you forge on, getting scraped up and battered by the journey? Becoming exhausted beyond belief?
Perhaps you give up. You decide that the mountain top is not for you. Life down in the dark forest is not so bad; it's tolerable.
How about a third choice? You find a person who has supported hundreds of individuals find their way out of the darkness and reach the summit. 
The work will still be hard, but the path will make more sense and your goal will start to feel achievable. And you won't be alone. Someone will be with you through all the struggles, provide insight when needed, encourage you to keep trying, and celebrate with you when you reach the top.
Want to try the third choice?
I'm Dr. Crystal I. Lee, a clinical psychologist in Los Angeles, California (PSY 26527) with a specialty in neurodevelopmental disorders. My life's passion is to help others grow through life, achieve their goals, and become the best version of themselves. For over 15 years, I've worked with individuals across the lifespan— helping children flourish, adolescents find their way, young adults launch, and adults thrive.
My success with such diverse clients stems directly from my ability to deeply understand my clients' perspectives and needs. From there, I precisely personalize evidence-based approaches to their specific situations; I recognize that each client's unique situation calls for a different therapeutic approach. No matter the client's goals, I always join them in a compassionate, non-judgmental partnership to help my clients achieve their goals and move forward in their lives. Sessions are a blend of exploration, reflection, problem-solving, and action.
My Professional Journey
I earned my Bachelor's degrees in Psychology, Sociology, and Education at University of California, Los Angeles (UCLA). Post-graduation, I worked at UCLA's acclaimed Lynda and Stewart Resnick Neuropsychiatric Hospital for numerous years. It was there where I completely fell in love with using myself and my working relationship with others to enact change in people's lives. (And, yes, I recognize that sounds so corny, but it is absolutely true!) I then obtained my doctorate in clinical psychology from Baylor University, widely considered the best Psy.D. program in the United States.
After graduating, I directed and developed programs for adolescents and emerging adults struggling with the transition to adulthood (or as others like to call it, "failure to launch"). Many of these individuals were "neurodiverse" or "neurodivergent" (e.g., had Autism Spectrum Disorder, ADHD, Learning Disorder). While serving as a Residential Director, I supported teens and emerging adults' journeys towards independence. There, I gained a deep appreciation for parents' struggles, as I was responsible for these young people's development while they lived in my care. 
It was then that I realized that I missed working directly with individuals. As much as I loved directing and developing programs and supervising other clinicians, it was not enough. I was compelled to personally help people grow and thrive. That's when I left to open LA Concierge Psychologist.
I wanted to develop a different kind of therapy practice. After much thought, I developed my concierge model of care. Though the types of clients I serve seem so different (parents, emerging adults, and unhappy professionals), they all share a common thread. They feel stuck and need support moving forward and cultivating a healthy, thriving life. (I could go on further, but this about page is already so long!)
My Other Professional Endeavors
A respected leader in the mental health community, I'm currently a board member of the Los Angeles County Psychological Association (LACPA) and the Disability Community Resource Center (DCRC). I regularly present at professional conferences. I've been quoted on various topics in over 70 different articles. I've provided quotes on issues such as helping emerging adults successfully transition to adulthood, working with adolescents and young adults on the Autism Spectrum, and finding work-life balance as a busy professional. If you're curious, I sometimes share my media mentions on my Facebook page. Most recently, I co-authored a chapter in a book. It focuses on helping individuals with language-based learning disabilities successfully transition to college and adulthood.
As a passion project, I developed a psychological services department with a mission to provide affordable, high-quality assessment and therapy services to underserved populations. Through that project, I supervise post-doctoral psychology fellows and newly licensed psychologists doing psychological assessment and therapy. I also mentor several undergraduate students through UCLA's alumni mentorship program.